Reasons why life insurance could make a great gift this Christmas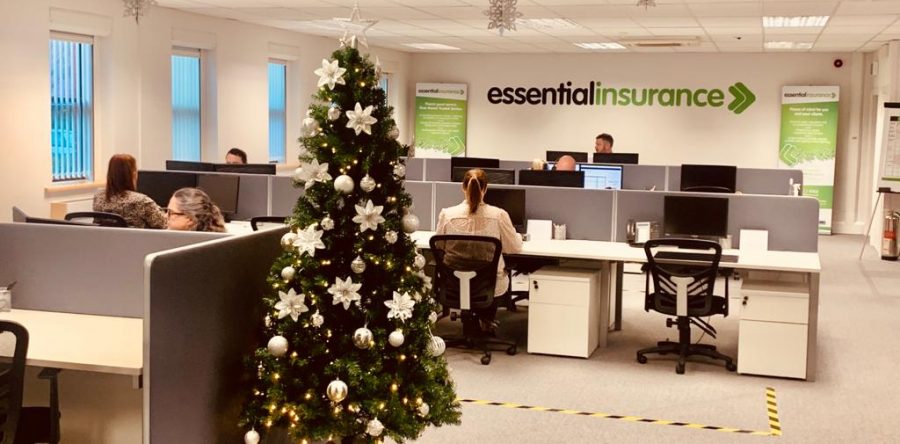 'Tis the season to be jolly… or as Boris has warned, to be jolly careful! Nevertheless, at least we can try and bring a little joy to this year at Christmas by giving gifts, which will give us all something to look forward to, even if we may not be able to see all our friends and family as we would ordinarily.
Typical presents like clothes, gadgets or jewellery are what most people will be expecting – but 2020 has not been a typical year, so why not put a little extra thought into your gift-giving this year and give your family the gift of life insurance instead?
Read our top reasons why getting life insurance could make the ideal Christmas gift.
Life insurance is the gift that keeps giving

If you choose to buy life insurance for yourself this Christmas, it's a gift to protect your family's future. You work hard to provide your loved ones with everything they need; the roof over the head, the food on the table… as well as all those little gifts and extras. There are few greater joys than the feeling you get when you give someone you love a gift.
A life insurance policy ensures that in the future you can still contribute to the lives of those you love. Perhaps with a car or wedding for one of your children, or even a house deposit. Life insurance is important to you because your family is important to you. You want them to be as protected as possible if something were to happen to you. Think of it as 'Love Insurance' - the gift of love that will keep giving.
It's not as expensive as you may think
For less than the money you would typically spend a month treating your partner or children to a night out at the pub, your favourite restaurant or cinema – remember those days? You could take out life insurance.
Spending your hard-earned money on life insurance might not be as entertaining, but it could prove to be much more valuable – especially if you don't want to let your family down when life turns sour. Whether it is replacing lost income, securing your child's future, education, or making sure your partner in life gets a much-needed regular income, life insurance plans can be an essential lifeline during stressful situations.
A gift to maintain your family's lifestyle
Not many people will stop to think of the value of getting life insurance this Christmas, but life insurance gives a gift of financial support that will allow your family to maintain the lifestyle you provide for them now, at a time when they'll need it most.
Put bluntly, if you were to die, they could continue to live the lifestyle you provided when you were alive. Your family will not have to undergo any drastic alterations after an unexpected life incident thanks to your life insurance policy. Although emotional loss can't be averted, life insurance policies ease the financial loss and will provide a crutch to help your family through a difficult and distressing time if the worst were to happen.
A gift of love, kindness, and peace of mind
As with any other present, if you take out life insurance, you get to appreciate the joy of giving. When you pay for something that benefits another, that's by definition a selfless act of kindness. Buying life insurance is a truly selfless act, because you will be paying monthly premiums, but it's your family that will benefit from the money you have invested, as the policy will only pay out if you die.
If you have a partner or children, life insurance can provide you with the peace of mind that they will be able to cope financially without you. It's a way for you to prepare for the future and the unforeseen possibilities that might happen – and if this year has taught us anything at all, it's the need to plan for the unexpected.
So, whilst you are getting ready for Christmas and thinking about what you are going to give your loved ones this year, why not take a moment to consider the approaching new year and years to come… and give yourself and your loved ones a considerate gift which shows how much you care about them and which could add real value to your family's future.
Questions? We are on the other end of the phone and we are here to help, so why not give us a call on 0800 612 8005 to discuss your options.