Existing Customers
Get a £50 gift card for you and your friends*
Change in circumstances?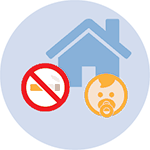 Celebrating a new addition to the family? Moving home? Stopped smoking? As life changes, so can your need for cover. Our experienced team is here to make sure you've got the right cover every step of the way.
Need help with a claim?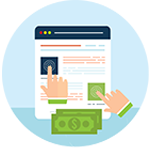 We're here to help when you need it and can support you all the way through the process; speeding up payments and ensuring you'll get everything you're due.
Is your policy in a trust*?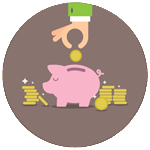 Even if you have a will, trusts are the tax and time-efficient way to make sure that your life cover pays out to the right people at the right time. We can arrange for your life policy to be put in trust for free.
*Trusts are not regulated by the Financial Conduct Authority
Have you got a will in place?
We pride ourselves on the support we offer to our customers. That's why we've partnered with Beyond, the online will experts. As a gift from us, you and your partner can now receive 25% off when you make a legally binding will online. Just use the offer code below.
You can try it for free, pay only when you download your finished will.

Single will: £67.50 (£90)
Two wills for a couple: £101.25 (£135)
It takes just 15 minutes to make a legally binding will on Beyond and it will be checked by experts, so you can have lasting peace of mind. Plus, if something changes, you can just log in and tweak your will at any time.
OFFER CODE: ESSENTIAL25