Refer your friends and family & we'll say thank you!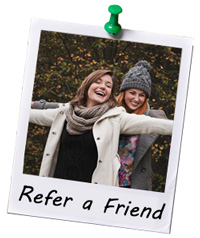 We're proud to deliver a service that people want to recommend. The fact you've placed your trust in Essential Insurance might even be because you were introduced to us by someone who thought we could help you.
Do you think we could help someone you care about?
To tell us follow 3 easy steps.
If your friend purchases a policy, we'll give you a £50 amazon.co.uk gift card*.