Protection insurance industry continues to provide a valuable role during coronavirus crisis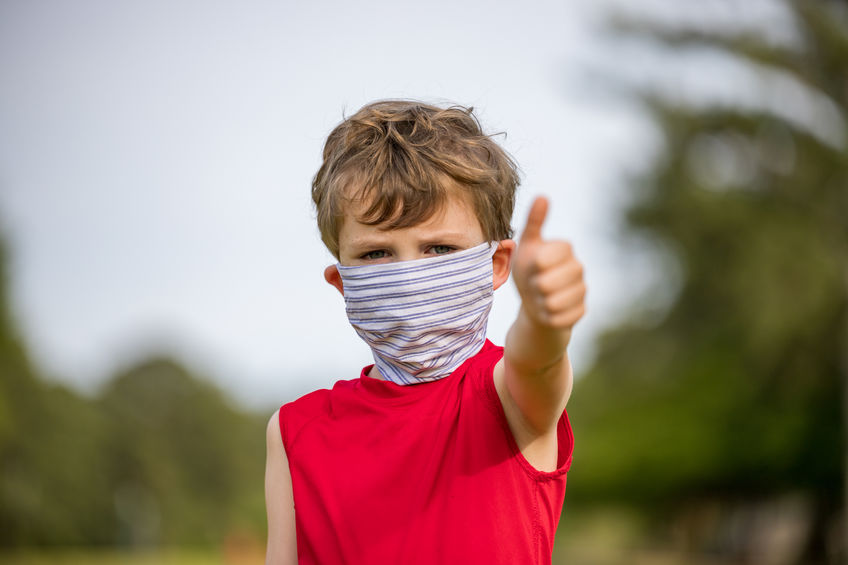 As the implications of the coronavirus pandemic are being felt by all of us around the world we, like the whole insurance industry, are working to support our customers through this difficult time and respond to the changing world that we are living in.
As of 5pm on 21 June, over 300,00 people in the UK have tested positive for the virus, and of those who tested positive, more than 42,000 have tragically lost their lives.
Almost half of adults (48%) said their well-being was affected by the Covid-19 pandemic in the past seven days according to the latest information published by the Office for National Statistics (ONS) and an estimated 12.5 million people say their households have been affected financially by the impacts of the coronavirus.
In times like these, understandably our customers have turned to us and their insurance providers for support, and collectively we have been determined not to let our customers down when they need us most.
Lloyd's, the world's leading (re)insurance market, last month revealed that it will pay out  up to $4.3bn (or £3.5 billion pounds sterling) to its global customers as a result of the far-reaching impacts of Covid-19 – with an estimated 15% of this figure being paid out to customers in the UK. John Neal, CEO of Lloyd's, said: "The global insurance industry is paying out on a very wide range of policies to support businesses and people affected by Covid-19. The Lloyd's market alone is currently expected to pay claims amounting to some $4.3bn, making it one of the market's largest pay-outs ever. What makes Covid-19 unique is the not just the devastating continuing human and social impact, but also the economic shock. Taking all those factors together will challenge the industry as never before, but we will keep focused on supporting our customers and continuing to pay claims over the weeks and months ahead."
In fact, already by the time that Lloyds published this estimate, UK insurance provider LV= stated in their Protection Pays report that since their first Covid-19 related claim, the total value of all claims has reached £3.6 million and that they had provided support to almost 470 members up until 16th May 2020.
Covid-19 has had a huge impact on demand for our services, from customers concerned about cover for the virus under their life insurance policy, to new customers wanting to take out cover, to an unfortunate but inevitable increase in life insurance claims from bereaved families.
With developments fast-moving, the insurance industry, from brokers to policy providers have had to react quickly to ensure that they continued to look after the best interests of their existing customers and policy holders and to get valuable protection in place for new applicants. Like many other businesses, as an industry we have had to face many challenges as we navigated towards home working, however whilst this has been a difficult time for us, we appreciate that it has been far more devastating for those people who have lost a loved one and our thoughts are with all those that have been directly impacted by the virus.
Since the outbreak began, we have been providing support for our customers when they need it most – whether that be signposting to support services offered by the providers or helping with the claims process.
Insurance providers are typically large, multifaceted organisations and adapting to homeworking, coupled with an increase in customer enquiries and having to deal with an increase in claims, while providing additional customer support, conforming to their legal and regulatory obligations and maintaining high service standards is no small achievement.  However, the protection insurance industry has been flexible, empathetic, and adapted and updated their policies and procedures to provide exceptional support during the crisis. Changes have included embracing virtual GP services, adjusting their approach for evidence at claims stage and offering rebates to existing customers facing delayed treatment. Plus, the industry has been processing many new applicants for protection insurance, as people are faced with the unthinkable for the first time.
This support has provided a vital lifeline to many households during the crisis and we have been working closely with the major life insurance providers since the beginning of the pandemic to ensure that as many families as possible are seeing the benefits of having protection insurance in place.
Protection insurance is a tough conversation for anyone to have with a stranger – but we think a necessary one and since the coronavirus crisis, tragically, many families have had to deal with the reality of sickness, loss of income and death which has catapulted the need to the forefront of their minds. As a result, the protection message has never been more relevant or more urgent and our advisors have been crucial in offering a priceless service to our customers and providing peace of mind for them and their families.
If you have any questions about your existing policy and the financial, emotional and practical support that it can offer throughout its life, or if you are considering taking out life insurance for the first time, please do not hesitate to contact us on 0800 612 8005, we will continue to be here for you during this extraordinary time.