Essential information: why choose protection cover?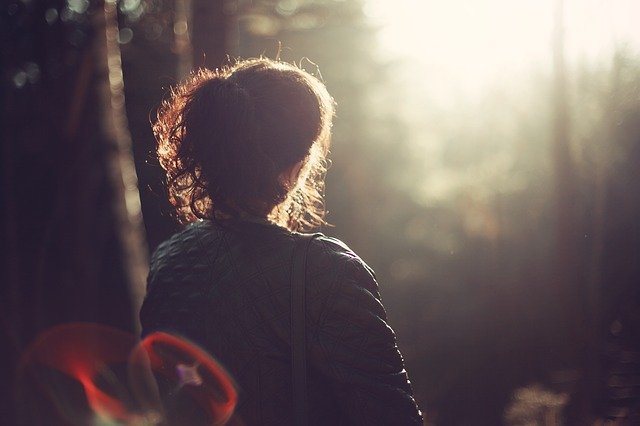 According to Financial Conduct Authority (FCA) estimates, there are over 16 million UK adults who have already bought a life insurance policy, but far fewer people take out critical illness cover or income protection.
Sharon lived a normal and healthy life and was working for a large company as Head of Quality and Compliance when she and her husband took out life insurance (with critical illness cover) to cover their mortgage and income protection to cover her salary.
They never imagined that they would need to claim on their insurance but took it out because "you never know what's round the corner", and for Sharon and her husband it ended up being a lifeline.
One normal day, Sharon was heading home from work when she had a stroke, aged 42. She was driving home, sitting, waiting for a bus to pull out, when the next thing she knew a man had opened her car door and was screaming at her. Sharon had driven into two parked cars. She was put into the back of an ambulance and was made to take a breathalyser. They obviously thought she was drunk as she was slurring. But Sharon had not been drinking, she'd had a stroke.
Since then, Sharon's life changed dramatically. Sharon contacted her insurance provider, AIG, quite quickly after the stroke to claim on her critical illness insurance. The lump sum went straight into the mortgage, so this took quite a bit of pressure off.
£17m is paid out every day by insurers for protection policies, including income protection, critical illness and life insurance (The Association of British Insurers, 2020)
However, she had been earning quite a lot of money and when she got past her sick pay and was earning nothing, they had to take a fresh look at their finances and make some cutbacks. The building society they had their mortgage with were not very helpful and wouldn't let Sharon and her husband lengthen the mortgage term to lower the payments because she wasn't earning.
Sharon still wasn't working and had to recover, and her consultant firmly believed that part of the reason for her stroke was stress.
So, she phoned her insurance provider to see if they could reduce their policy premiums, which is when AIG told Sharon that she also had a policy in place to cover her wages and queried why she wasn't claiming. It hadn't occurred to Sharon that she might be able to make a claim. Sharon was surprised, but the income protection cover has been a godsend and helped in the long-term, by taking the pressure off.
Sharon says, "The fact that we had the insurance has actually made a big difference. Because we could have lost the house by now if it wasn't for AIG. It's taken the burden off. It pays my mortgage – the most important thing for me".
Sadly, Sharon had to leave her job and so she receives a proportional benefit through her income protection policy to reflect the fact she can not do her original role.
But thanks to her policies and the rehabilitation benefit that comes with that, AIG set up counselling sessions to help her gain confidence in everyday life as well as helping her get back to work.
Sharon's advice if you are thinking about protection insurance is, "Take it out as you never know what's round the corner and it can end up being a lifeline – either to you or to the people you leave behind. Take more rather than less. There's only two guarantees in life. One you're born and the other is you die. Once you're gone, you're not here to help your loved ones. It's the right thing to do".
If you're thinking about taking Sharon's advice, it's possible to find the right cover whatever your needs – to pay off debts or provide an income for your loved ones – and we can help you. Simply contact one of our experts on 0800 612 8005 and we'll go through your options, to make sure you have the right insurance for your own circumstances.
Thanks AIG for sharing Sharon's story:   critical illness claim was paid in 2015 and since 2016 ongoing income protection claim.
The image shown is for illustration.