Life and critical illness cover aren't just for people with mortgages…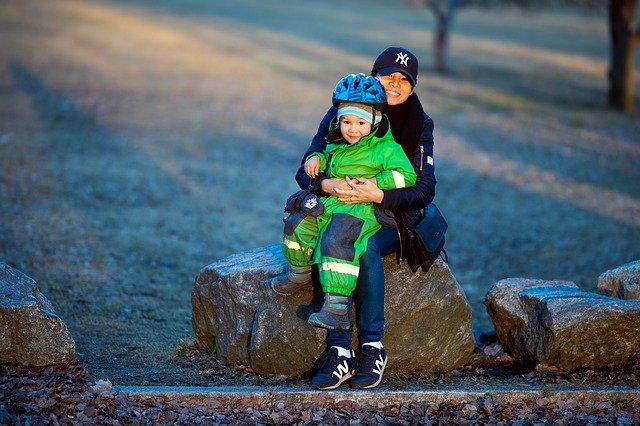 Since the early 2000's the private rental sector has doubled in size. In 2020-21, the private rented sector accounted for 4.4 million or 19% of households and the number of households renting privately with dependent children has risen - with around 30% of private rental households having dependent children.
According to a survey by the Financial Conduct Authority (FCA) in February 2020, an estimated 11 million plus UK adults were renting, and certain demographic groups are far more likely than others to have low financial resilience - over-indebtedness or with low levels of savings or low or erratic earnings. Two-thirds (66%) of renters had characteristics of vulnerability and 47% had low financial resilience. The FCA also reported that this group of people, that generally have less ability to withstand financial shocks, has grown since the pandemic.
However, renters tend to be vastly underinsured.
73% of renters do not hold any protection products
Only 1 in 10 UK adults who have a life insurance policy are renting their home
Around 60% of homeowners have life insurance, compared with just 14% of renters
You might think that if you're renting your home, life insurance isn't for you. But protection policies such as life and critical illness cover aren't just for people with mortgages.
Life insurance and critical illness if you don't have a mortgage is there to give you peace of mind in difficult situations. For example, if you had a serious illness and had to stop work to get treatment. It's also there to support your partner or family financially if you were to pass away.
A survey by a leading supermarket found that over half of renters (54%) are concerned about the financial implications if they pass away before older age, compared with 48% of homeowners, although there are many different reasons why they do not have life insurance cover.
18% said their main reason was because they hadn't got round to it yet – that's why renters are being reminded  to prioritise and consider protection to cover housing costs such as rent and other monthly out goings if the unthinkable was to happen.
We all have bills to pay and other regular outgoings. Whether it's your rent or a mortgage, they're both financial commitments that you'll want to keep up, even if life takes an unexpected turn.
Consider how you'd pay your rent if you had a serious illness and couldn't work while you had treatment. Or how your partner who you're renting with would cope financially if you were to pass away. If you don't think you or your family could manage on savings or state support and might struggle with unexpected costs or have to cut back, you might want the peace of mind life cover can offer.
The important thing to remember is that it is you, the policyholder that's covered by a life cover policy, not the property you're renting.
As more people are raising families in rented accommodation, more people need to shift their thinking in terms of life and critical illness cover only being relevant for people with a mortgage. Whether you have a mortgage or not, everyone should consider what protection their partner and children may need should anything happen to them, including how to cover rent, bills, and household essentials.
Before buying a life policy it's important to think about all current living expenses, significant outgoings, any cover already in place and financial help your family or partner may need in the future.  But don't worry, we are here to help you work this out and so you get the right policy for your needs.
Taking out a life insurance policy can help give you peace of mind, ensure you have the necessary financial protection to provide resilience against unexpected shocks and safeguard your family's future.
So, why put off until tomorrow what you can do today to protect the future of  your loved ones? To talk to an expert who can help you find the right policy for your needs and budget call us on 0800 612 8005.